Kayoudur 5" - Frame
Frame Specifications :
High Quality T700 3K Toray Carbon
Hexa M3 12.9 graded Steele Screw
Custom high quality Aluminium standoffs
Weight 159g
3mm Top Plate
3mm Middle Plate
3mm Bottom Plate
6mm Arms
Build Specifications :
30x30 Main Stack
20x20 Back Stack  (Fits Caddx Vista, Air Unit O3, Walksnail)
Micro Sized FPV Cam (Standard, Caddx Ratel/Vista)
Usefull links

Secure payment

Fast Expedition

Support available

Made to be durable. Go out and smash some bandos with this carbon fiber beast.
Important points :
6*12mm beefy arms,
3mm top and bottom plates, no cuts,
Quickly interchangeable arms (Independent of your stack, all identicals),
Wide motor pads, increased motor bell protection,
TPU FPV cam mount, reduce jello and damages on a frontal impact.
 KayouGang recommended setup :
2306/2207 1700-1950kv motors
6s 1100-1300mAh Lipo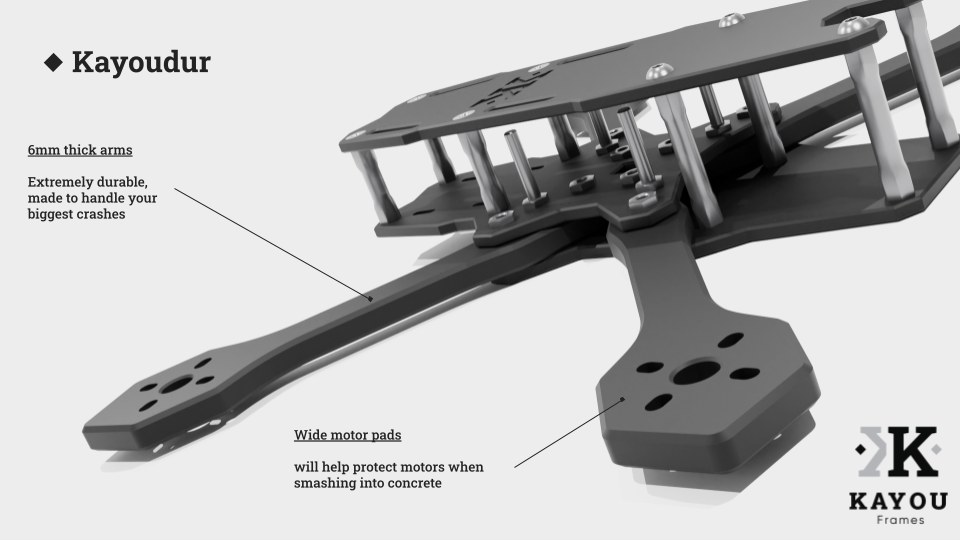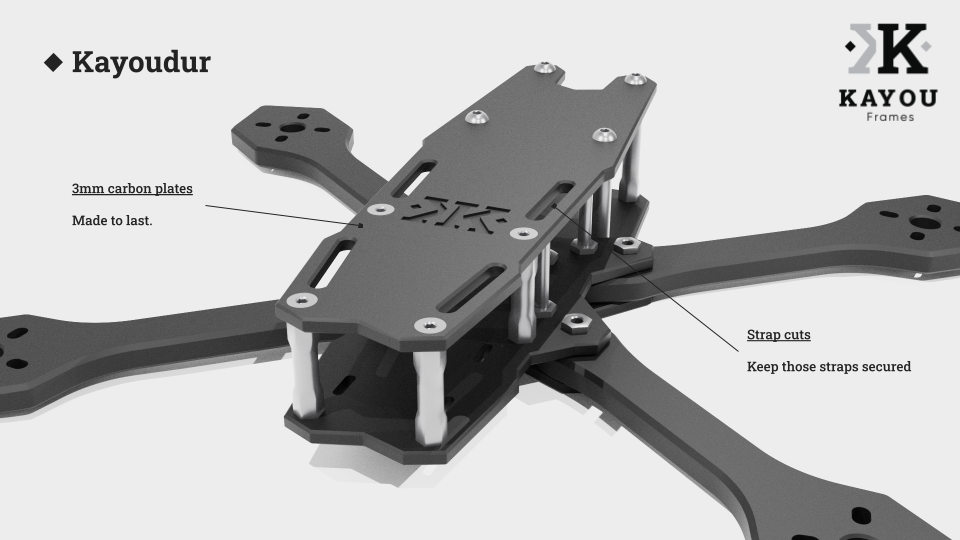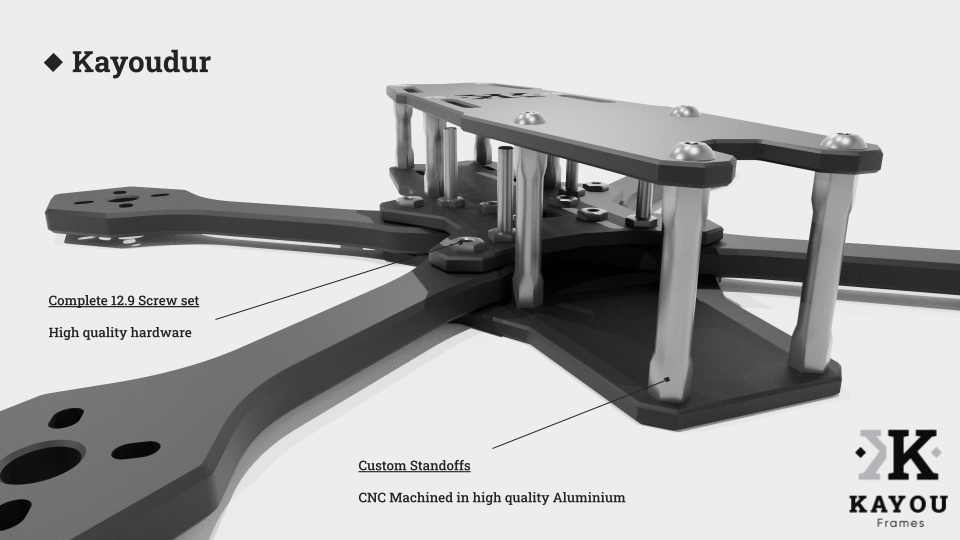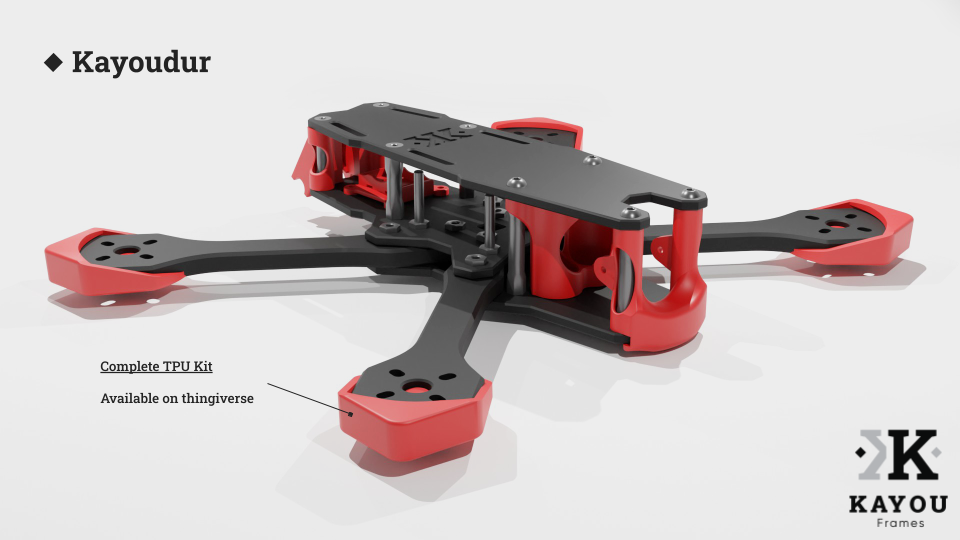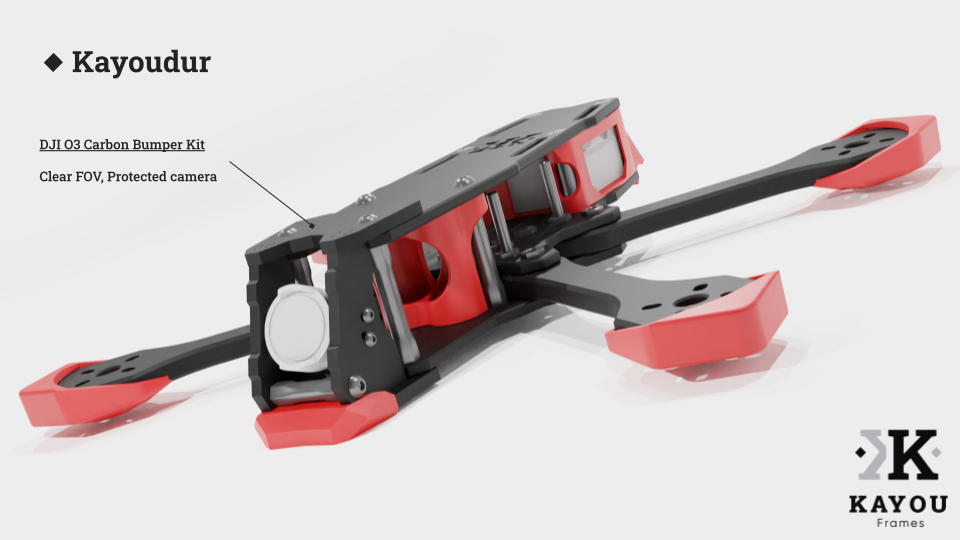 ---
Videos
---
Gallery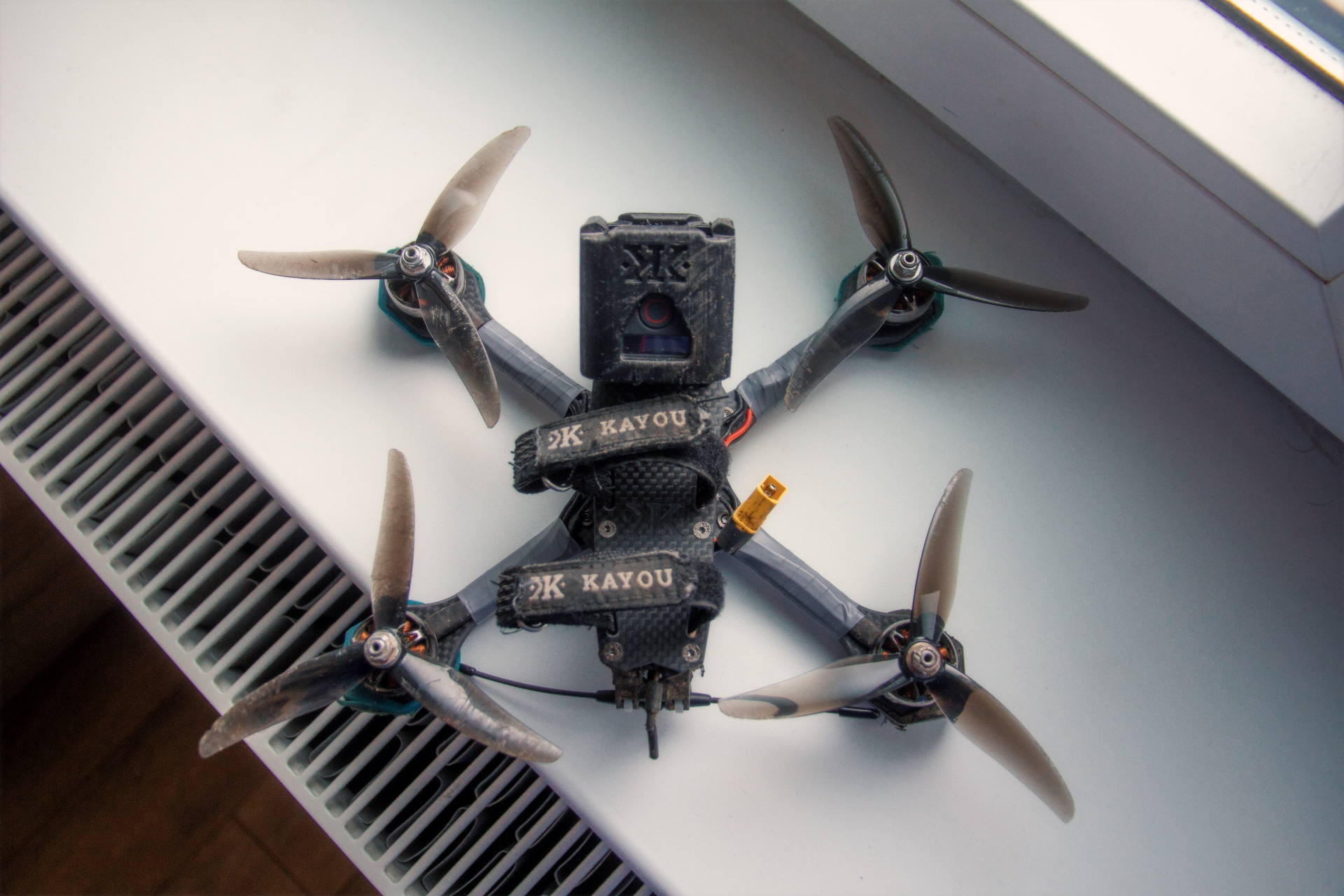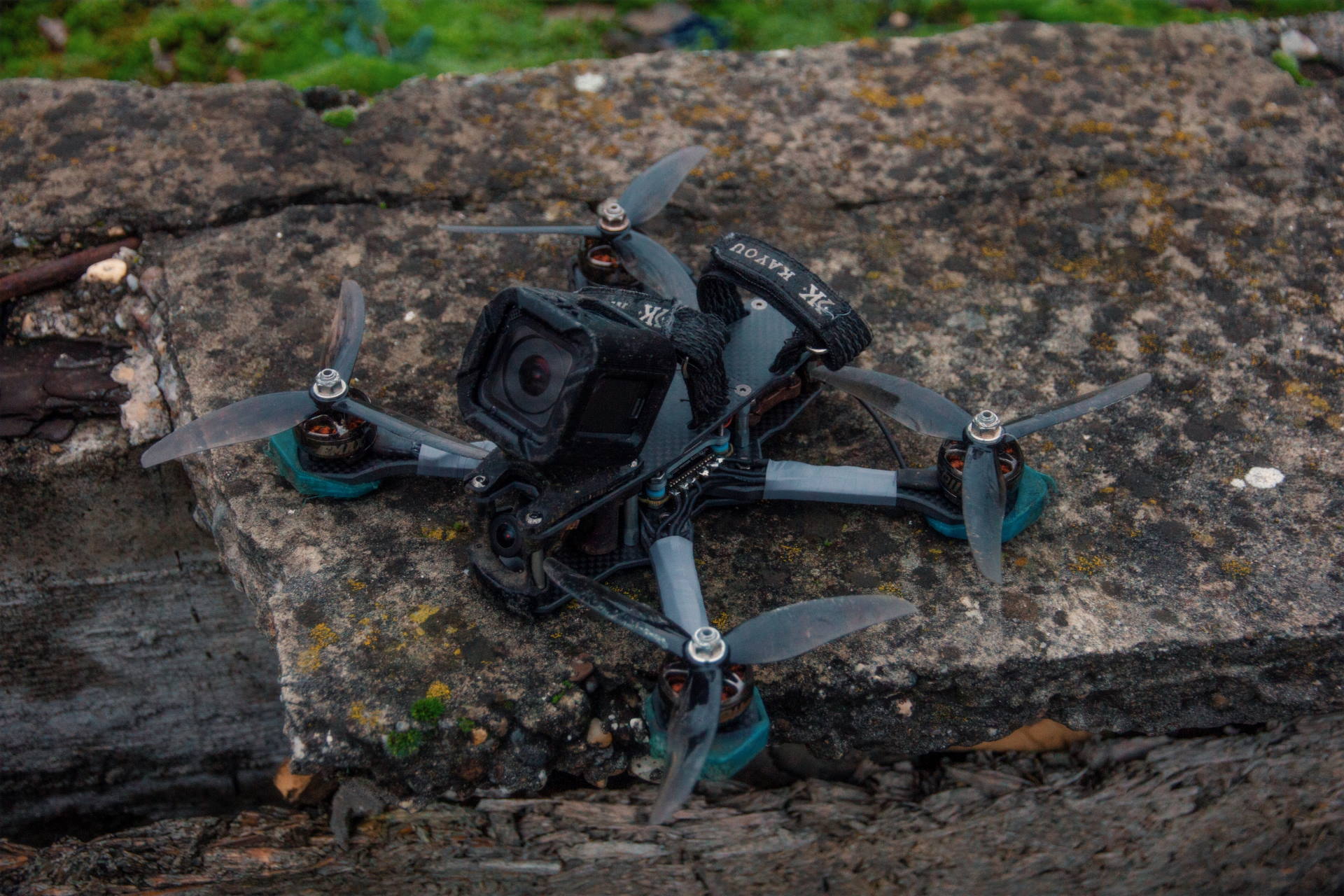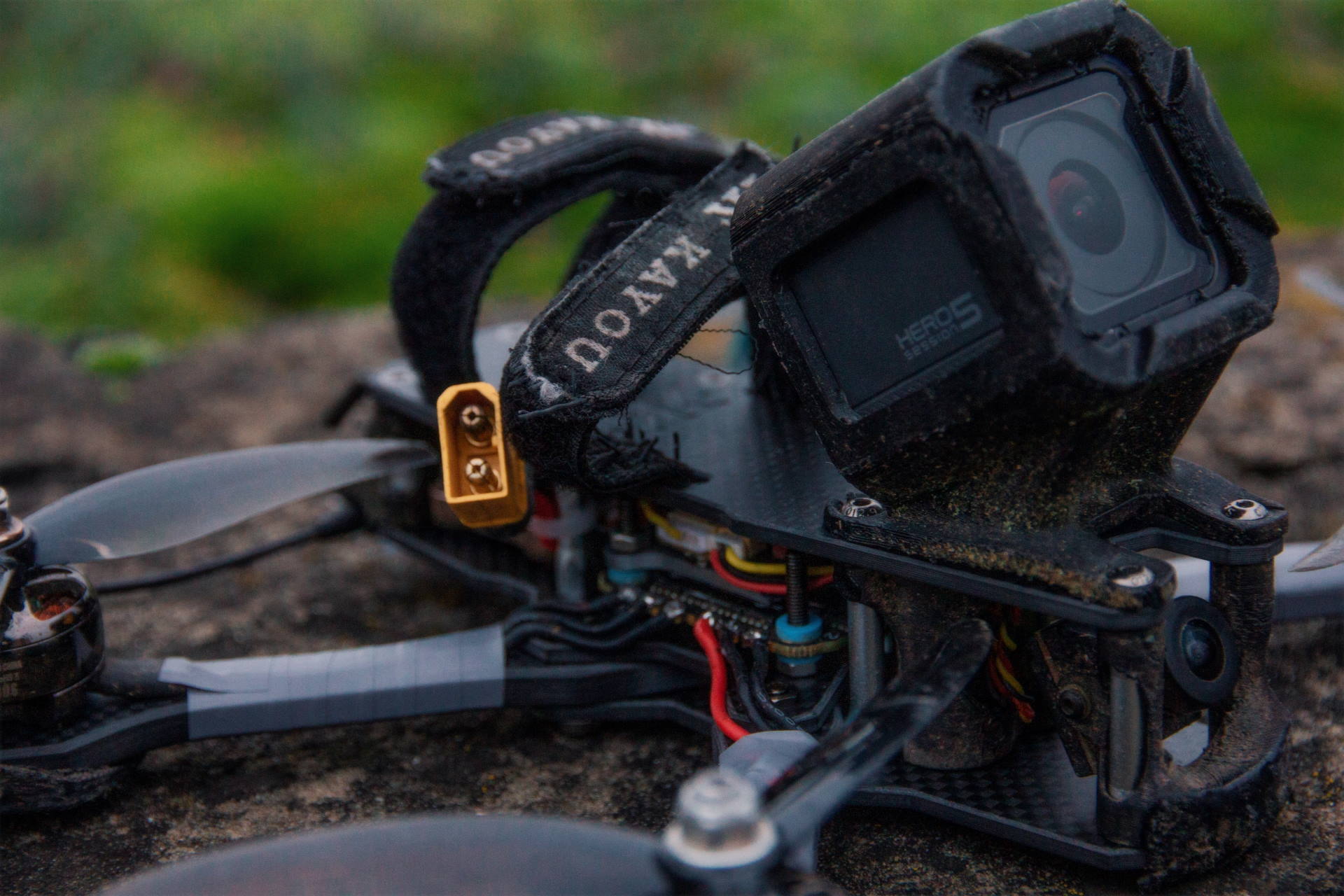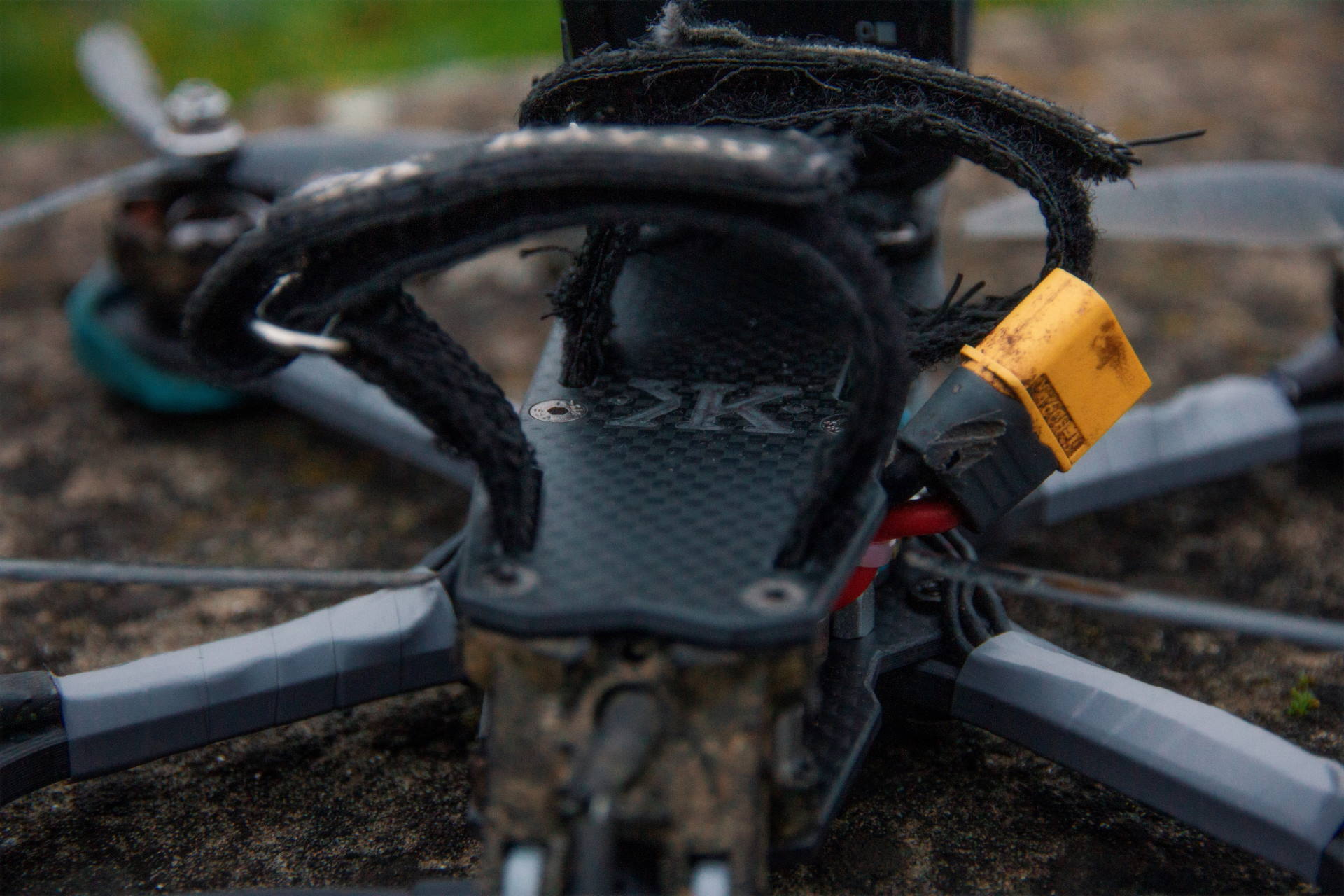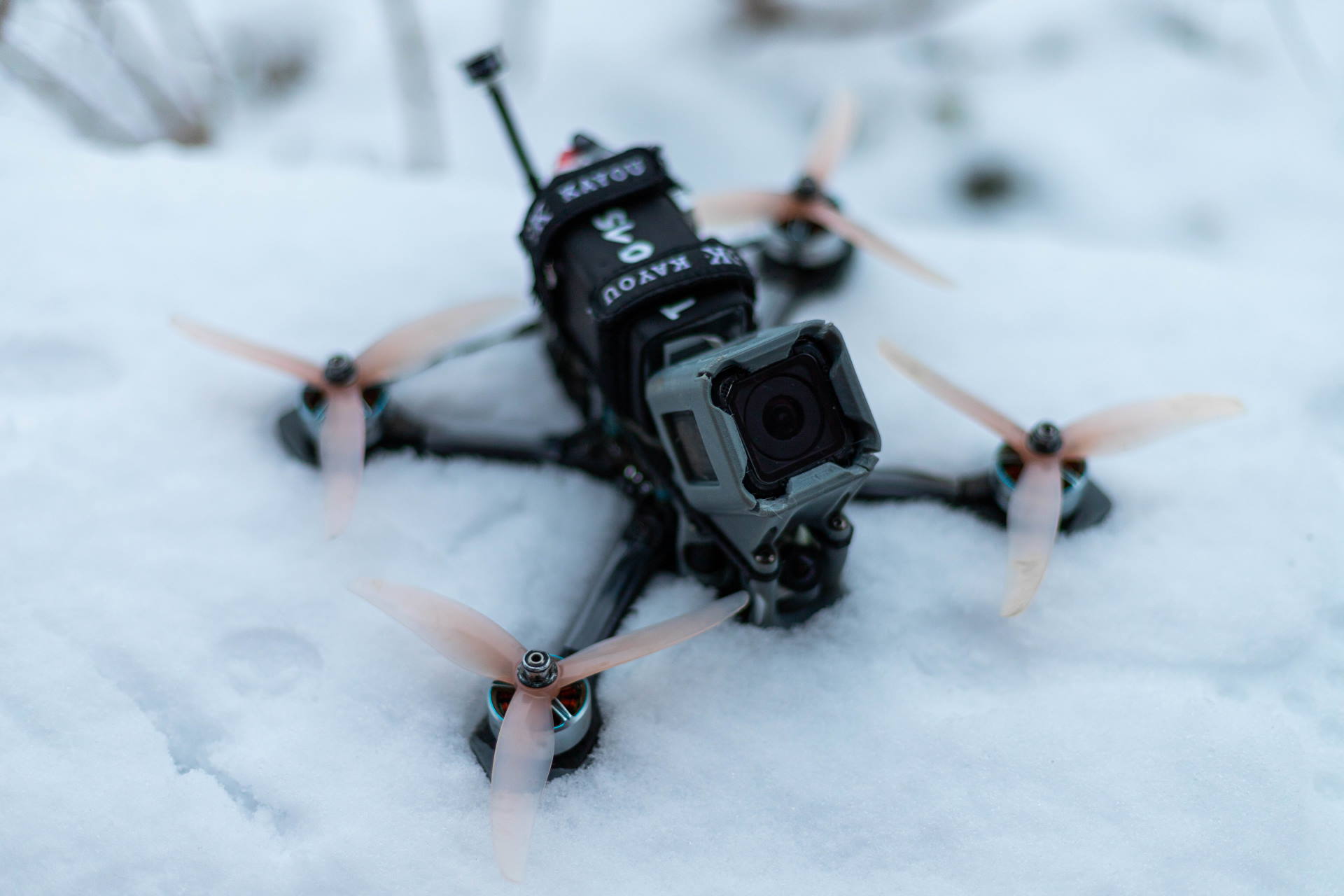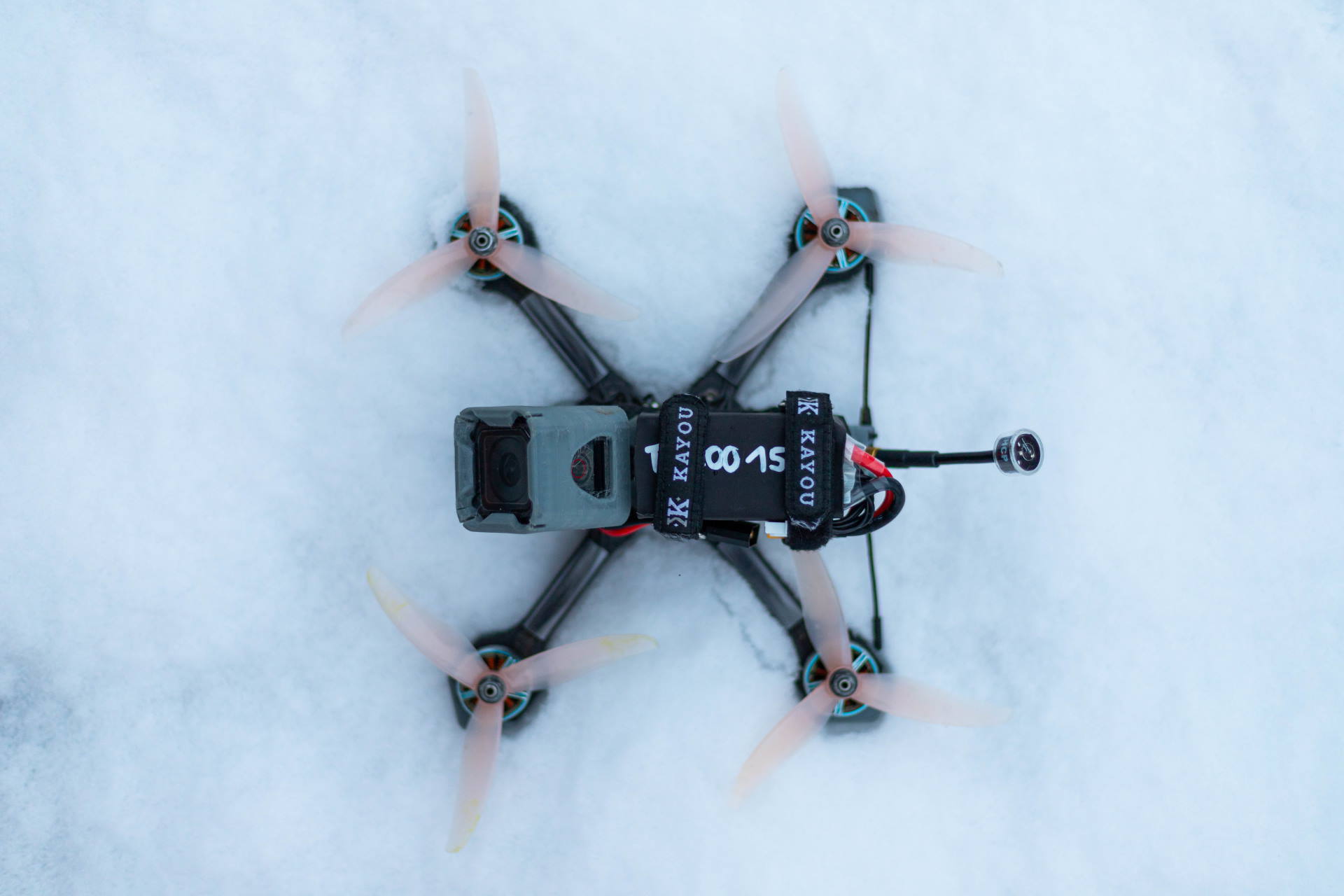 1 other product in the same category