Kayouloin 7" - Frame
Technical Specifications:
High Quality T700 3K Toray chamfered Carbon
Hex M3 Steel 12.9 graded screws
Custom high quality Aluminium standoffs
3mm Top Plate
3mm Middle Plate
3mm Bottom Plate
2mm Cam Plates
8mm arms
Mounting specifications:
30x30 Main stack,
Rear stack in 30*30, 25.5*25.5 and 20*20, fits the Caddx Vista, Air Unit O3, Walksnail, etc,
Long Deck to carry large batteries, plenty of room for electronics.
Usefull links :

Secure payment

Fast Expedition

Support available

Introducing the Kayouloin. Designed for Freeride and Mountain Surfing, a 7" frame with amazing flight performances.
The Kayouloin's unique Squished X geometry guarantees unparalleled stability and maneuverability surpassing traditional Deadcat designs while not having propellers ruining your GoPro shots above 25-degree tilt.

Performance is further enhanced with 8mm thick arms and 3mm plates, providing exceptional vibration tolerance and easy tuning, making it "jello" proof. Plus, the arms are quickly interchangeable and independant from your stack allowing for effortless maintenance.
Don't compromise on flight time! The Long Deck accommodates large batteries up 6s 4000mAh lipos or 6s2p 21700 Li-Ion packs, ensuring extended flights for maximum fun.
Whether you're into long-range cruising or seeking thrilling speeds, the Kayouloin is the Frame you're looking for.
Important points :
Squished X geometry for maximum stability compared to a Deadcat, no props in view on the GoPro over a 25 degrees tilt.
8mm arms, 3mm plates, high vibration tolerance,
Quickly interchangeable arms (Independent of your stack, all identicals),
 KayouGang recommended setup :
Motors: 2806-2807 1300-1500kv
Lipo: 6s 1300-4000mAh
Liion: 6s1p 21700
Stack 30x30 classic, we recommend a 50A minimum rated ESC.
VTX: 30*30, 25.5*25.5 and 20*20, we recommend 800mW to have an interesting range.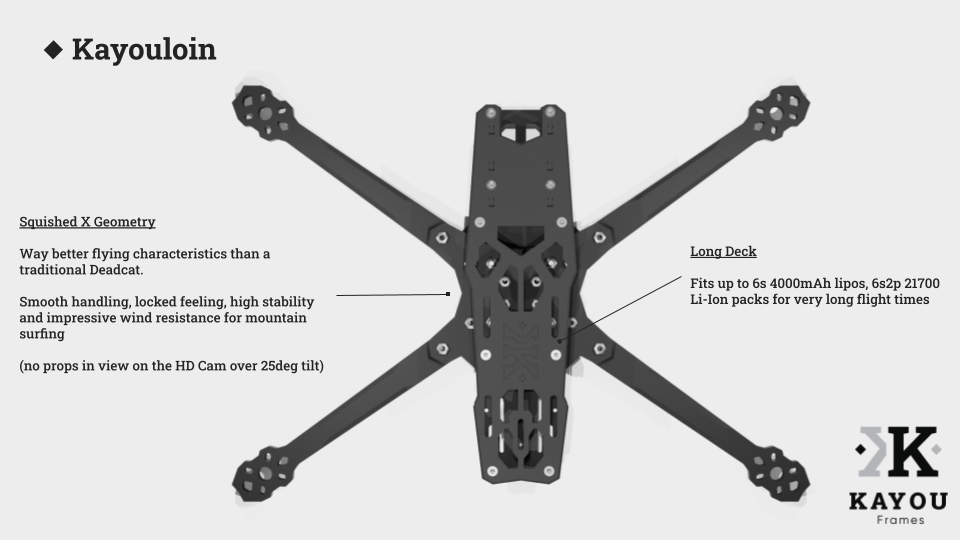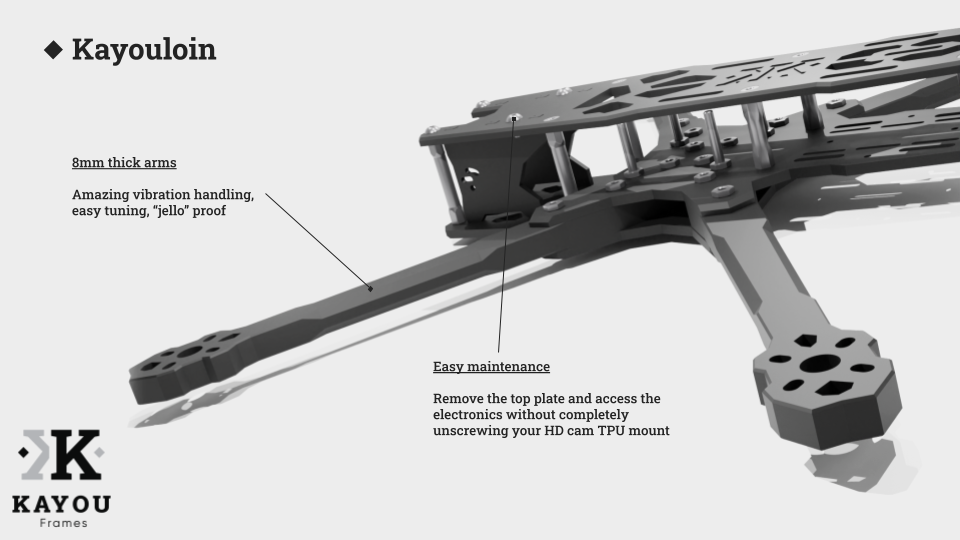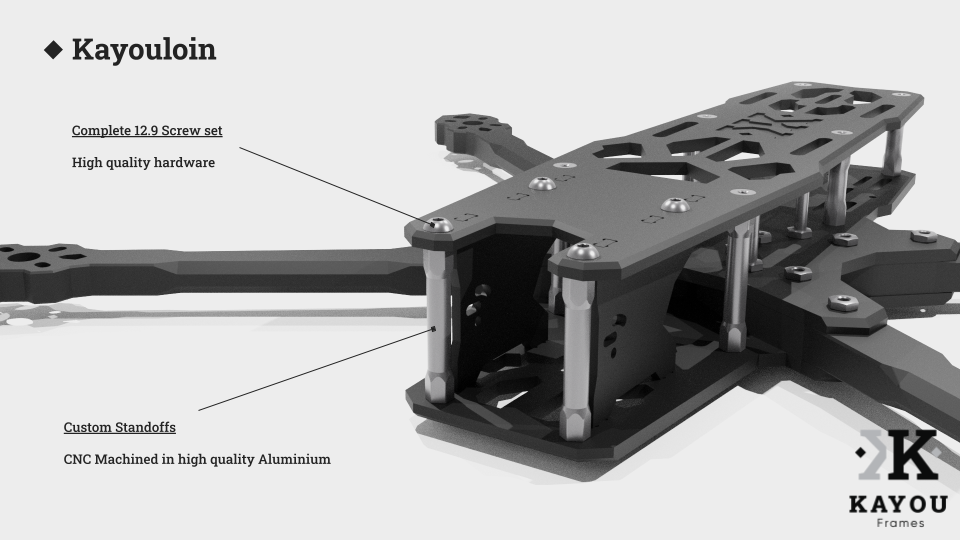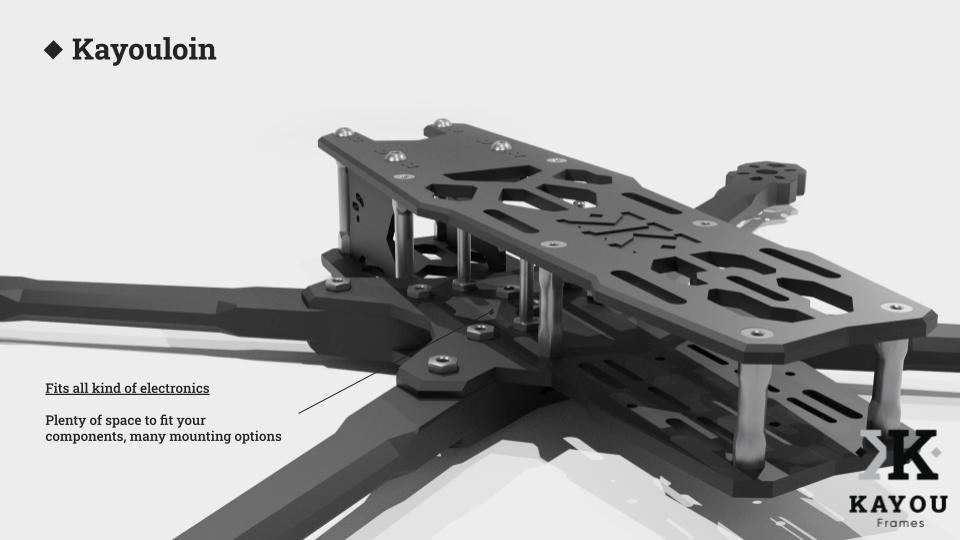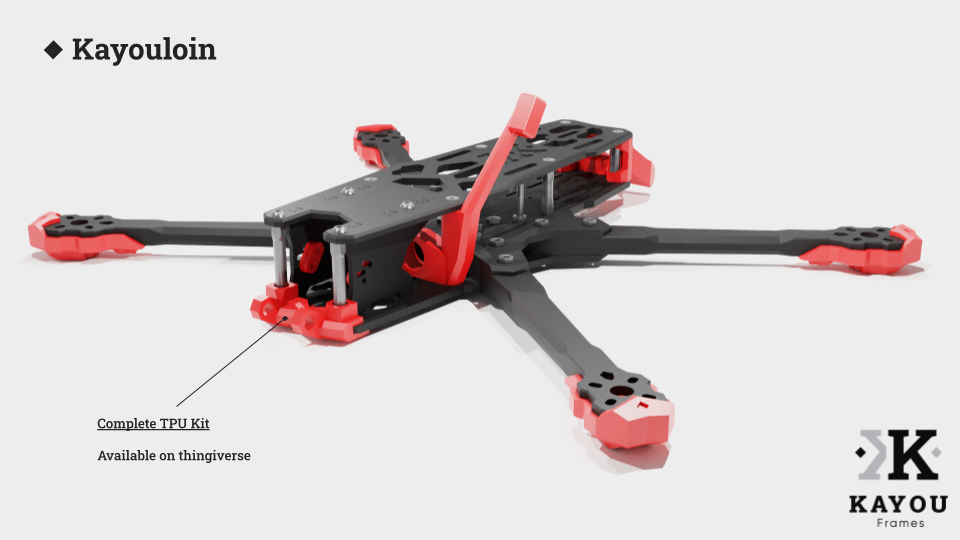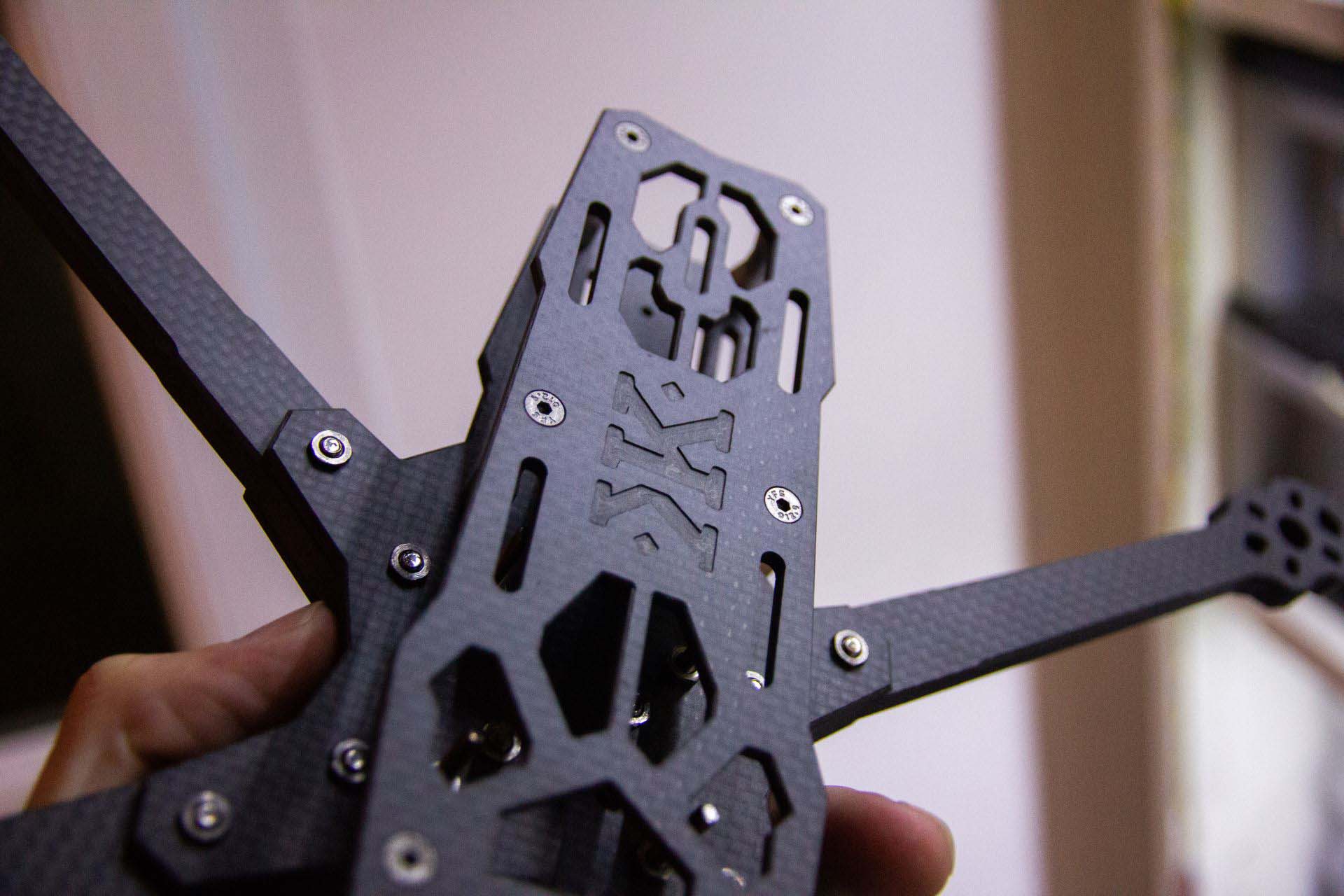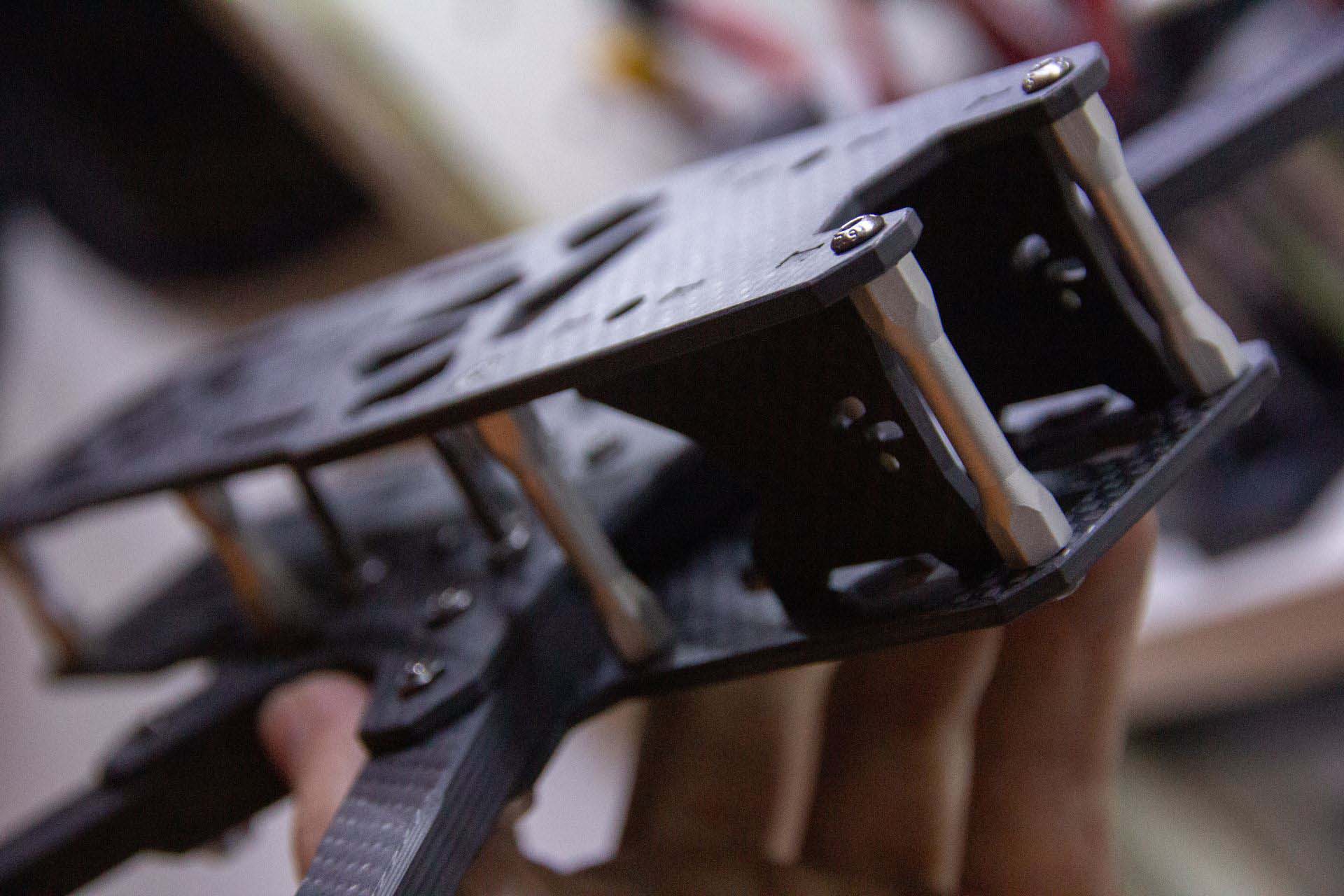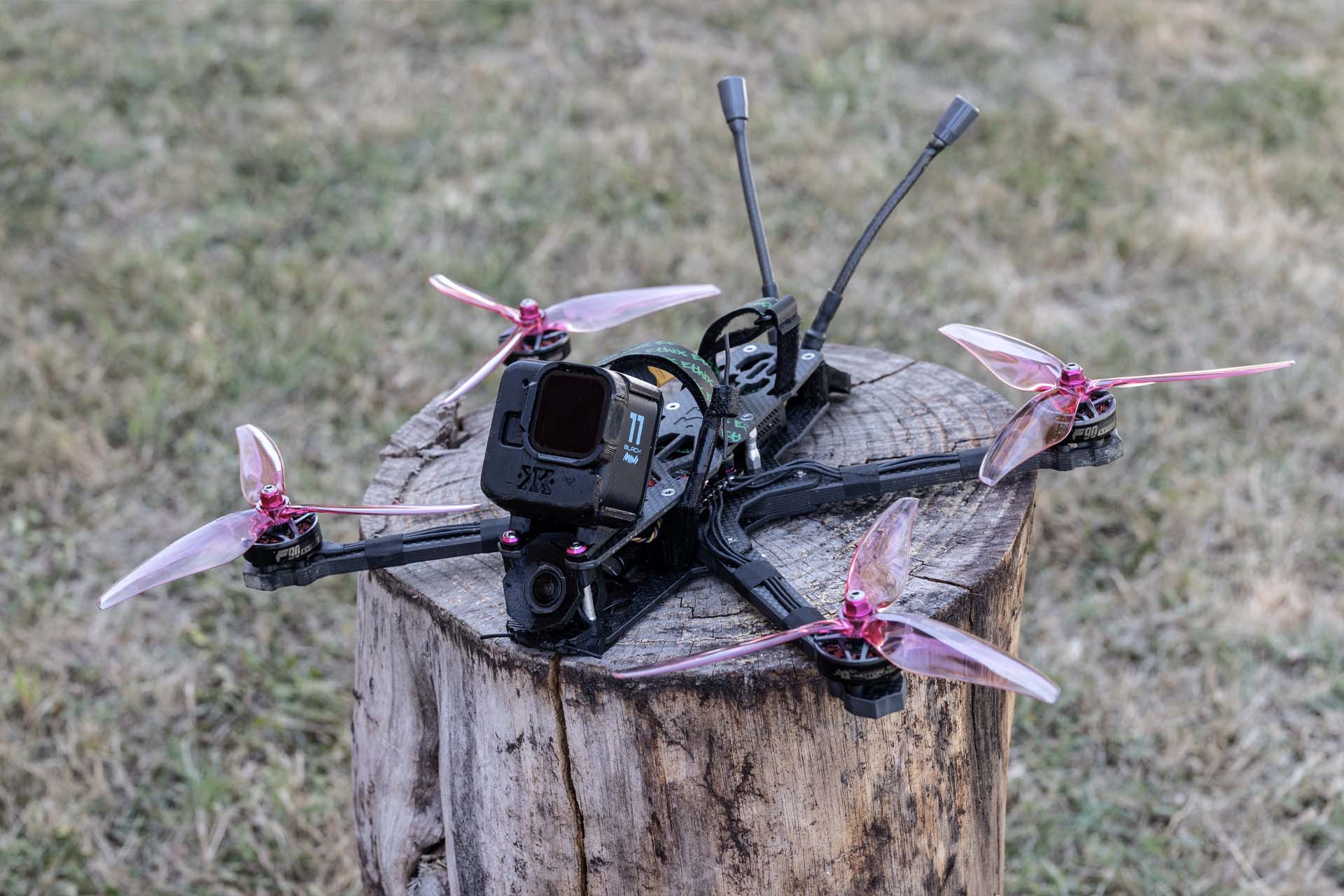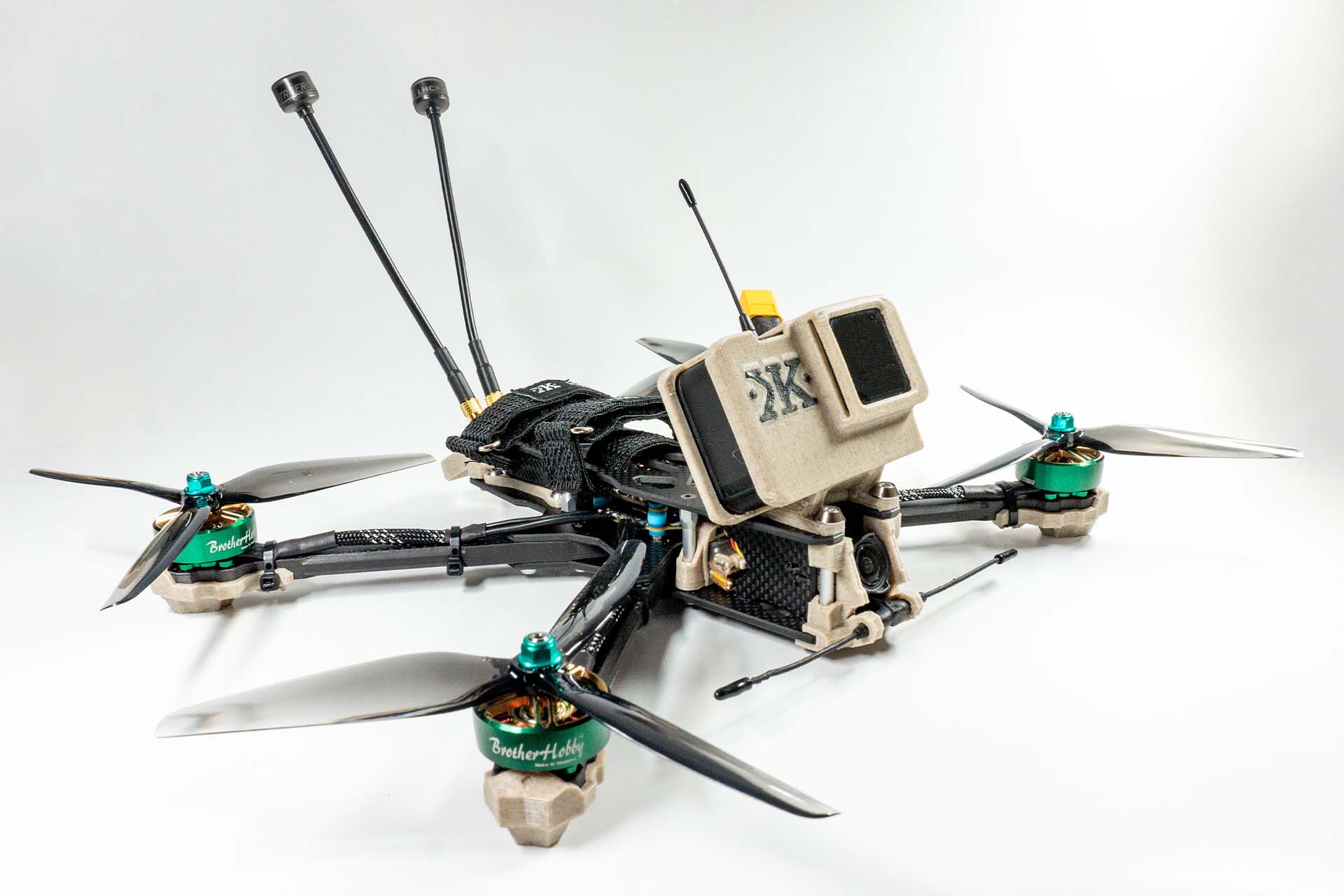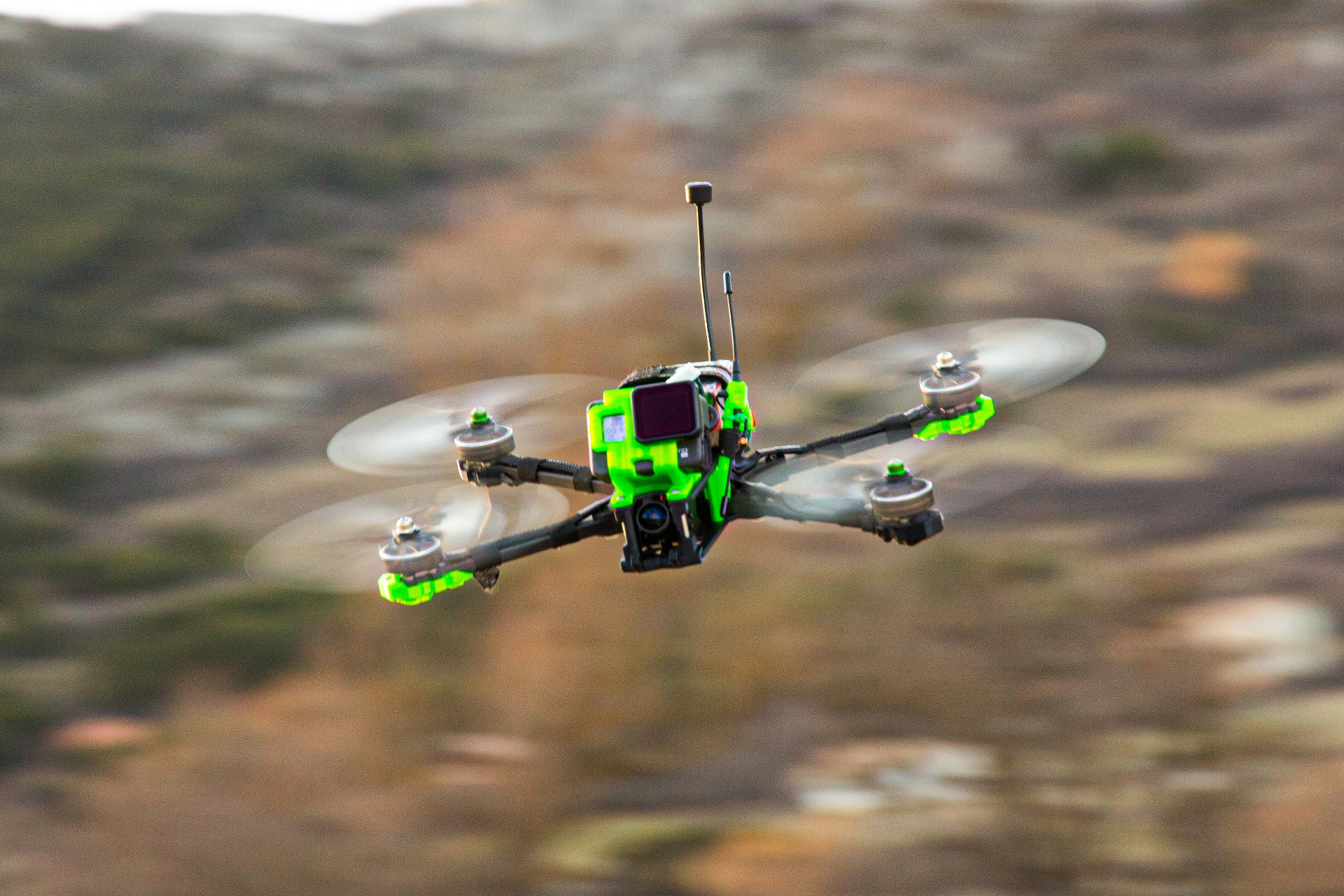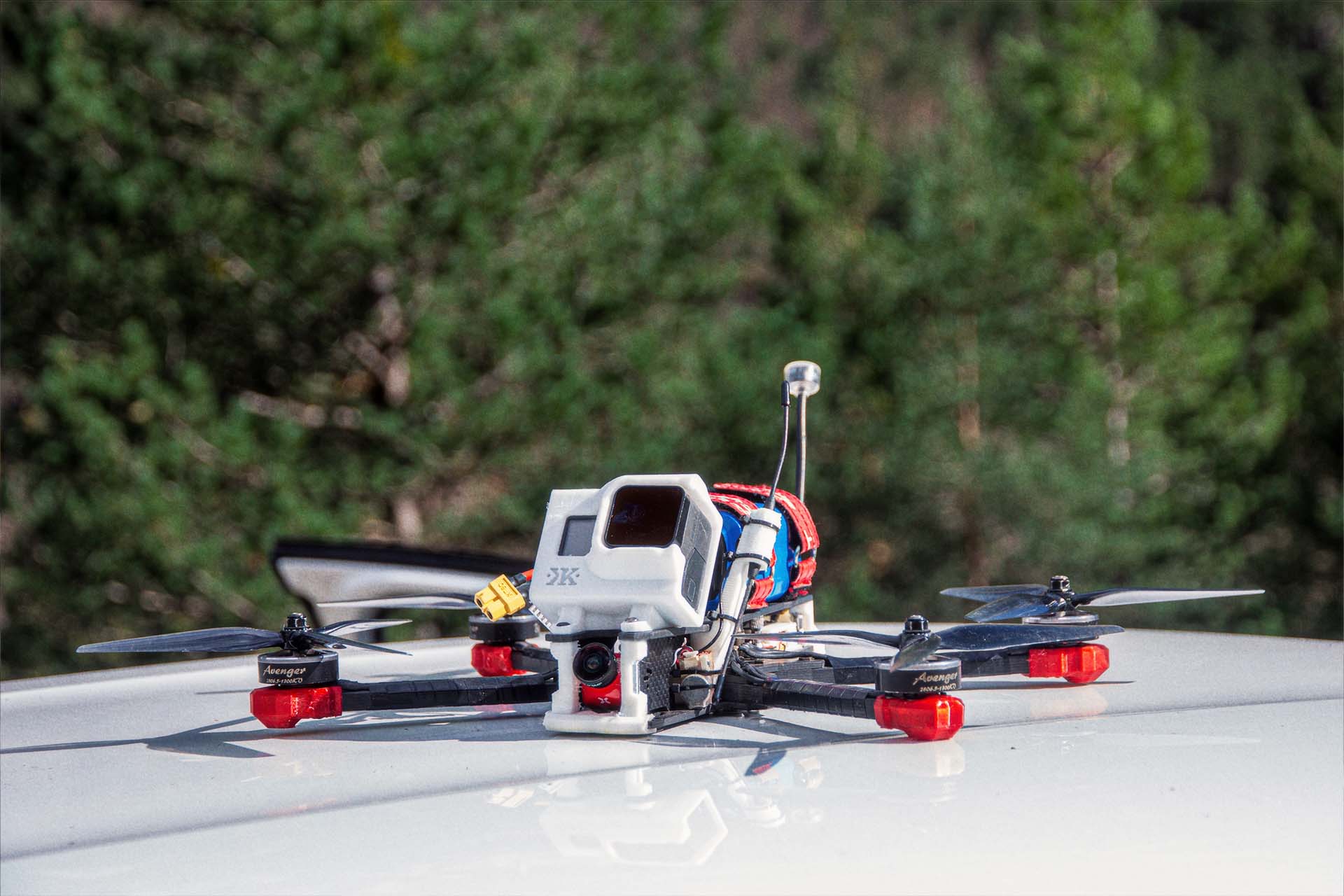 2 other products in the same category